According to Interbrand Apple is the best brand in the world. Coca Cola has been number one for 13 years straight, but is now down as number three. It's pretty scary that Apple is number and Google is number two.
Anyway, no real surprise here to be honest. At least we've moved from worshipping soft drinks to worshipping technology.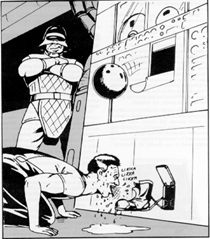 "The computer wants you to be happy – are you happy"?